Korisca Beer
Creative Direction + UX + UI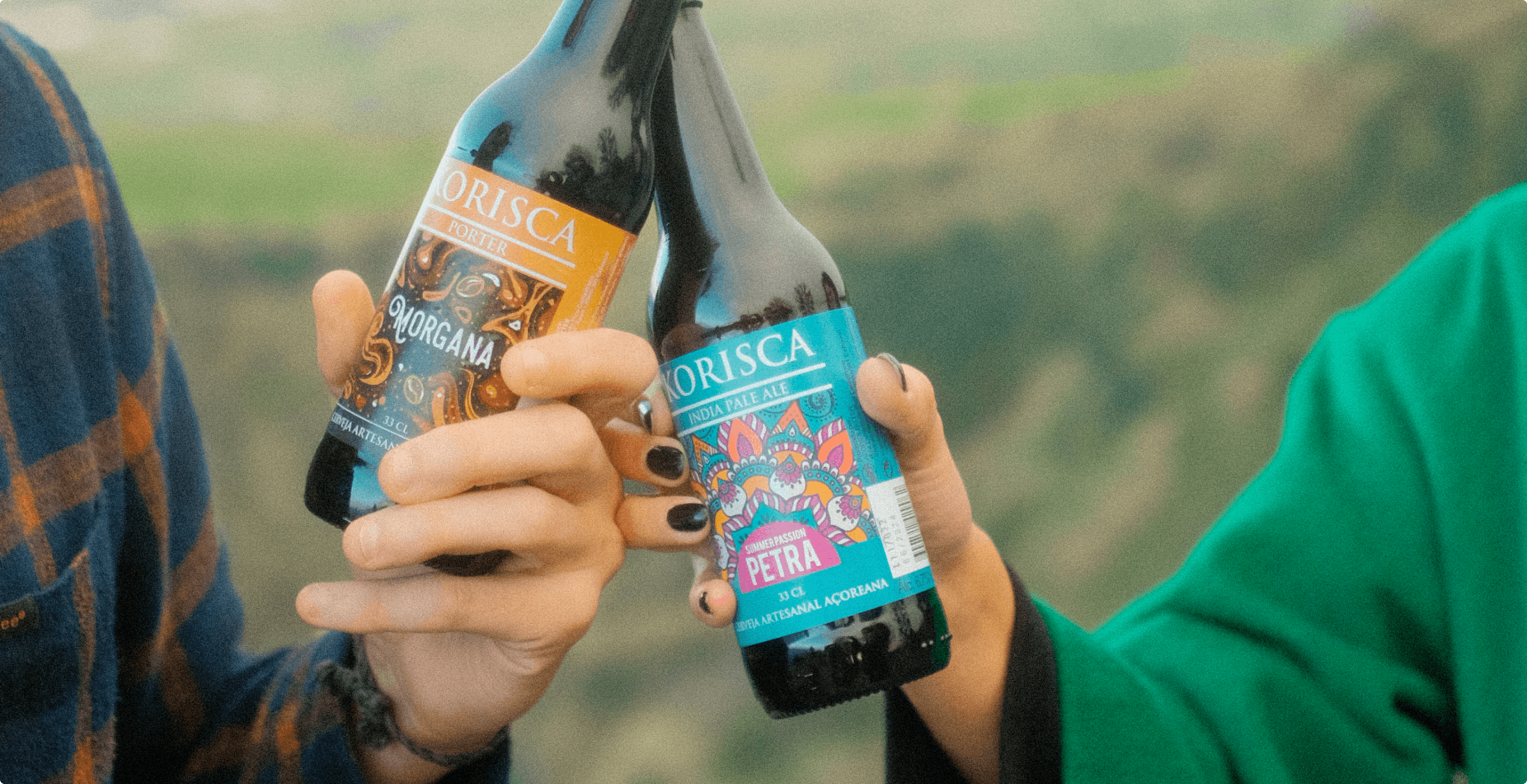 Korisca is a craft beer from the Azores. It's a special beer made by a small team of passionate people.
Technical Stuff
Wordpress
Photography
Videography
Communication Design
The main problem Korisca had was that they had no digital presence at all. Their social media was completely abandoned and they had no communication plan, no ideas, no website and no good photos of their products.
The solution was to start by creating a presence for them: a communication plan for their brand which was non-existent. Then we started fiddling around with concepts for the design. We tried 90s design trends, but without success. Then we ended up by going with the regional route, with regional popular sayings as the thriving force behind the communication.
I was heavily involved on all the phases of the process, from Photography to Videography, Design, Development and Communication to insure everything is as cohesive as possible.